What's All The Rage With Canvas Printing?
Whether you are purchasing your first home or are just trying to step up the aesthetic of your place, having some artwork on the walls is sure to do the trick. However, when most people are starting to shop for decor and artwork, they aren't quite sure where to get started. Shopping for home decor or artwork can feel overwhelming, especially if you aren't familiar with art. Recently, canvas printing has become all the rage. Home decorators and interior designers everywhere are turning to this type of artwork to style homes. Why are so many people turning to canvas printing to hang on their walls? What are all of the benefits of this type of artwork? Let's dive in.
What is a Canvas Print?
A canvas print is the best, fastest, and most affordable option to update your interior design, whether at home or at the office. Canvas prints, not to be confused with canvas paintings, is an image printed from a printer onto a canvas. After being printed, the canvas gets stretched onto a frame. Most people prefer a frameless border, while others choose the option of a framed canvas print. In most cases, people gallery-wrap the print to the frame to create that sought-after unframed look. During this process, the canvas is wrapped around the stretcher bars and secured to the frame.
Why are they Popular?
Glare-Free
In most instances, photos that are printed and framed in a glass frame look absolutely perfect when in the right lighting or at the right time of day. However, when the sun is hitting that photo or the lights are on in the home, it can cause a large glare across the image that makes the photo difficult to even see. Canvas prints are printed with a matte or satin finish. This leaves the portrait looking beautiful no matter what time of day or what lights are on in the room. Their finish is what leaves them looking perfect even in bright, sunny rooms. 
Cost-Efficient
One of the biggest benefits of printing on canvas is that it is extremely affordable. Even getting a large canvas print is going to be a lot more cost-efficient than a smaller painting or art piece. Since they're more affordable, this gives you more freedom to choose the artwork or photo that you want the most or multiple prints within your budget.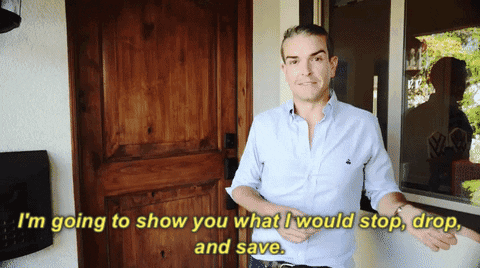 Beautiful Colors
All of the most eye-catching, vibrant artwork is usually found on a canvas material. Have you ever wondered why? This is because canvas printing takes a professional designer and professional equipment to achieve. You know that your canvas prints will be high-quality because a professional with expensive, capable equipment is the only one who can create your canvas print for you. They use specific techniques, inks, and printing methods to produce rich, vibrant canvases that will last for years and years to come.
Easy Home Decor and Personalization
Canvas prints are the perfect addition to any home or office. They fit in well with other home decor and give you the freedom to choose what goes on your canvas. Since they don't have a glass frame, they are lightweight. This makes them extremely easy to hang and style in your home. In addition, they're very easy to clean and to incorporate with other artwork in the home.
Large Variety
This type of artwork generally comes in a wide variety of shapes, sizes, designs and more. As mentioned, most prefer the frameless look but you could get it framed if you wanted to. Canvases can be made big or small, or to be square, rectangular, or other more unique shapes.
Our Canvas Prints
Here at Royal Portraits, we create personalized canvas prints and make them unique to you. That's right, we take Renaissance-era oil paintings and customize them with your face. Our world-class design artists take into account each and every detail and facial feature from the photo you provide to truly capture your personality in your custom canvas-printed portrait. We are sure to cover every single canvas printing benefit that we provided above. 
Our one-of-a-kind canvas prints come in three different sizes to choose from: 8" x 10", 12" x 18", and 18" x 24". We use high-quality inks to print your canvas leaving you with a forever masterpiece that will never fade! Your canvas is placed on a 1.25" gallery-grade frame and comes with hooks attached so you can easily style and hang your piece as soon as it arrives. Royal Portraits has an extremely large variety of templates and portraits for you to choose from! Check them out here. We have options for men, women, couples and even babies! You're going to absolutely love the way your personalized canvas portrait from Royal Portraits looks in your home or office.
Have any questions? Please reach out to us! We promise to always treat you like royalty.