Brighten Someone's Day Using Humor
Laughter is the best cure for a bad mood. There's no doubt that a joke, a funny show, or light-hearted prank can truly be sunshine on a cloudy day. Not only does laughing feel good, but it also has many mental and physical health benefits for us. Let's talk about how laughing and humor can help our minds and bodies and some harmless pranks and ideas to put a smile on your face.
Laughter is the Best Medicine
You've probably heard the saying "laughter is the best medicine." But is this actually true? How could something as simple as laughter affect someone's mood and emotions? It draws people together in ways that cause positive physical and emotional changes in the body. Laughter strengthens your immune system, boosts mood, diminishes pain, and protects you from the damaging effects of stress. The following are all ways that laughter can do these things
Physically relaxes the body. A deep, belly laugh relieves tension and stress, relaxing your muscles for up to 45 minutes after your giggle-spell.
Boosts the immune system. It decreases stress hormones and boosts immunity cells and infection-fighting antibodies, therefore strengthening the immune system.
Triggers the release of endorphins. Endorphins are the body's natural feel-good chemicals. They promote an overall sense of well-being and are even known to temporarily relieve pain.
Protects the heart. Laughter improves the performance of blood vessels and stimulates blood flow, which can help protect you against a heart attack and other cardiovascular issues.
Burns calories. Studies have shown that laughing for 10-15 minutes per day can burn about 40 calories. This shouldn't replace your normal physical activity but could be enough to lose 3-4 pounds over the course of a year.
Releases anger. Aside from adding zest and joy to life, laughter is a quick diffuser when it comes to anger and conflict. Being able to look at the positive or humorous side of things allows you to be more positive and less angry.
It can even help you live longer. A Norway study showed that those with a developed sense of humor outlived their peers.
Sometimes, many factors add up and contribute to us not feeling our funny bone. Stress, environmental factors, depression, and more can make us feel like the last thing we want to do is giggle. So, what can we do to lift spirits and get that laugh going again?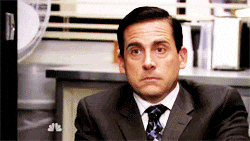 Bring More Laughter into your Life
Spending time with the right people, smiling, counting your blessings, and watching a funny show or movie are great ways to add some spark back into yours or other's lives. Making people smile is known to also improve the mood of the jokester. Harmless pranks or expressing your sense of humor can drastically affect those around you for the better. Even if you weren't known as the class clown, there are plenty of things you can do to make your friends smile. If you're looking for a sure-fire way to get a grin or even a belly laugh out of them, we have just the thing.
Royal Portraits
We have a proven, guaranteed way to put a huge smile on someone's face. When they open up their carefully packaged box to reveal a personalized portrait with their face on it, they won't be able to help the smile that flashes across their face! These portraits will get a laugh out of your friends and family but are also something they'll proudly hang on the wall. These portraits that feature them as a royal figure are sure to make them feel proud, confident and noble. Talk about a win-win!
"WOW. OKAY. This is the funniest thing ever hahah" -Brent D.
Prank Ideas
Looking for some prank ideas to leave your friends and family beaming and laughing? Here are some harmless prank ideas that are sure to induce laughter and lift spirits.
Replace family photos around the house with prints of a famous person. You'll be surprised how long it takes for them to notice!
Put plastic wrap over the toilet. (Disclaimer: this one could get messy!)
Put sugar in the salt shaker.
Put tape on the bottom of their computer mouse.
Place a fake spider near them and excitedly point it out.
Hide behind the door and jump out to scare them.
Are you looking for ideas that aren't a prank but are still going to make them smile? Give a compliment, deliver some flowers, bake a treat, give someone a gift, or leave a thoughtful note on their doorstep. Whatever you choose to do, know that you're helping someone to have a brighter day and even contributing to improving their physical health.

What are you waiting for?
It's time to bring a smile to the faces of your friends and family (or yourself!) Click here to check out Royal Portraits' full gallery of templates for you to choose from. When it comes to turning someone into royalty, we have it all. We have options for men, women, couples, and babies! 
We make it easy to order a custom-made, professionally designed piece of artwork with your face on it. Our experts pay attention to every detail to ensure that each unique piece captures the facial features and personality of the person in the photo. SHOP NOW to take a look at our wide variety of templates to choose from. Happy shopping! 
We can't wait for you to receive your regal portrait and to see how you style it in your home. Be sure to tag us or use the hashtag #myroyalportraits on your posts showing how you hung and styled your Royal Portrait.