Father's Day Gift Ideas
When you think about the ultimate king in your life, who do you think of? In most cases, the person you think of is your father, husband, grandfather, or someone else in your life that deserves to be treated like absolute ROYALTY. With Father's Day coming up, it is important to start thinking about what you're going to get for those kings in your life. They'd never complain but cologne and socks just might be getting old. But we have some gift ideas that they're going to love and cherish forever. Keep reading for our Father's Day gift ideas.
Father's Day
Here in the United States, we celebrate Father's Day on the third Sunday of the month of June. Father's Day is a holiday honoring fatherhood that is celebrated in different ways all over the world. While the dates, gifts, and celebrations vary throughout the world, Father's Day traditionally involves presenting dads with cards, gifts, and other tokens of appreciation. This day is dedicated to these strong fathers who work so hard to provide, care, and love all of those in their lives. This special day is just a small token of appreciation for all of their hard work and commitment throughout the years.
The Beginning
Although there has been evidence of festivals and celebrations honoring fathers dating back thousands of years, Father's Day didn't actually become an official holiday until long after Mother's Day was established. It first was made a statewide holiday in Washington in 1910 but officially became a US holiday in 1972 and has been celebrated annually ever since.
So once per year, we have been honoring and observing fatherhood in our own special ways. Traditionally, we get together with them if possible and shower them with gifts, cards, and other forms of gratitude.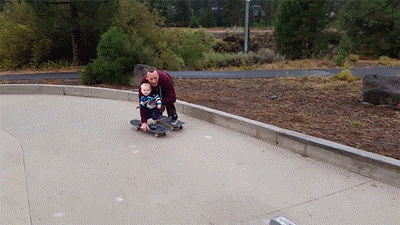 Gift Suggestions
In general, dads are so used to focusing and providing for their families and others in their lives. So, even if that special father in your life says it's not important to him, it would still put a smile on his face to receive special recognition on Father's Day. Not to mention, he absolutely deserves the recognition! We have just the ideas that he will cherish and appreciate for years and years, not just that one celebratory day of the year. If you are looking for gift ideas for a special dad, look no further. 
Dollar Shave Club subscription.
Wireless charger for all of his devices.
Custom golf balls.
An experience (beer tasting, massage, guided tour, etc.)
Airpods
Self-care kit.
The BEST Father's Day Present
While those are all great ideas that your dad is sure to love, what if you can take it a step further? And give him something that is guaranteed to put a smile on his face. As we talked about earlier, fathers are the kings of their castle. In their household, they are sometimes the providers, the carer, the protector, and more. Whether you are looking for a gift for your dad, the father of your kids, or another father-figure in your life, Royal Portraits has just what you're looking for. 
What if you could portray how you see these awesome dads onto a portrait? One that can be proudly displayed above the mantle. We can do this for you! All you need to do is pick a photo of him, upload it to our website, and choose which regal template best fits your special father figure's personality. Then, we get to work. Royal Portraits pays attention to every detail and will give him the personalized attention that he deserves. Paying attention to each unique facial feature allows us to create a unique work of art that can even captivate his one-of-a-kind personality. Ready to check them out? Click here for our regal male templates.
This gift isn't something that is going to get used a few times and lost in the cupboard. He will be able to hang it on the wall proudly and others will be able to see him as the lord he is. 
This year, Father's Day lands on June 21st. If you hurry, you'll be able to have a Royal Portrait designed, shipped, and delivered in time for this special day! SHOP NOW and order that special gift for the fathers in your life today. Have any questions regarding shipping times and our products? Please feel free to reach out to us! Happy shopping! 
We can't wait for you to receive your regal portrait and to see how much you love it. Be sure to tag us or use the hashtag #myroyalportraits on your posts showing how you hung and styled your Royal Portrait.