Art in the Workplace Increases Productivity And Shows Appreciation
Finding ways to increase productivity in the workplace is something that all businesses strive to do. The more productive employees are, the more well-operated and profitable your business can be. Did you know that something as simple as having artwork on the walls of your office can help to increase the productivity of your employees? It's true.
In addition, showing appreciation for your employees is guaranteed to keep them motivated and committed to your company. Giving a gift to an essential member of your team truly is a win-win for you both. Keep reading to learn more about how some artwork in your office can improve the culture and show your team how much you care.
The Benefits
When you fine-tune the processes in your office and make changes that lead to increased productivity, you'll also notice a change in office morale. Not only is adding art aesthetically pleasing, but it can also elevate employee performance, mood, and physical well-being. What are the motivational benefits of art in the workplace? We're glad you asked.
Boosts creativity. The artistically-oriented employees in your office will definitely find the artwork inspiring. However, even those who are not artistically inclined will subconsciously reap the same benefits. Work Design Magazine states, "If creativity, innovation, and open conversations are elements of an organization's purported culture, the placement of engaging artwork can help substantiate these values and make them visually available." 
Helps reduce stress. A lot of people associate their workplace as a place that causes or increases stress. According to a 2011 University of London study, blood flow actually increases by 10% to "joy response" parts of the brain when study participants looked at a beautiful painting. Art promotes joy and can even replicate the feeling of happiness someone gets when they look at a loved one. In turn, these feelings of joy and happiness reduce stress.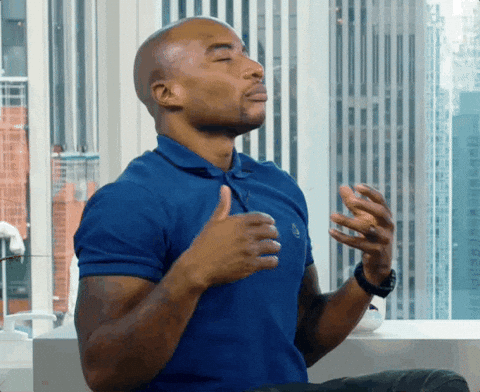 Improves performance. The fact that art can restore mental energy and lower anger levels is incredible. When your office is happier and restored, you can expect better results and outcomes of your work. When customers or clients walk into your workplace, they will be greeted by joyful employees in a beautiful, creative environment.
Communicates your brand's message. Having art on the walls of your office shows that you have pride in your place of work. It portrays a sense of stability and is a great way to show your brand's message. Having your motivational quotes paired with a regal portrait of yourself on your office wall will show people that you're serious about what you do but not too serious to have a little fun at the same time. Encourage employees to decorate their workplace to make it their own and express their personalities.
Say Thanks
You can thank your employees and colleagues and tell them you appreciate them any day of the year (and you should). Expressing to your team members how much you appreciate them is great for office culture and for keeping everyone motivated. However, giving a personalized gift really expresses gratitude for that employee specifically. Because when employees feel underappreciated or disposable, their work is highly likely to reflect those feelings.
On special occasions, employees probably expect a typical gift such as an engraved pen, a plant for their desk or a coffee mug. While any gift is thoughtful, these types of gifts can feel impersonal and boring. But what if there was an affordable gift you could get them that is personalized and is guaranteed to put a smile on their face? Giving an employee or member of your team an art piece is a great way to show that gratitude. And as we now know, it will boost workplace performance as well as make your colleague feel special.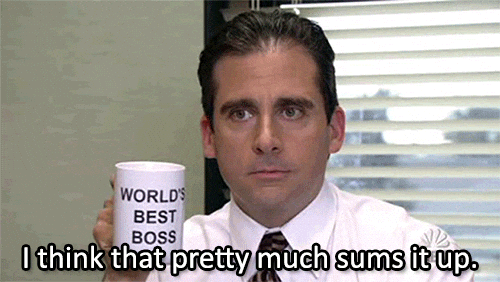 Office Gift Ideas
Why not take it a step further? Giving your employee a custom Royal Portrait personalized with their face is the gift they'll never forget. In addition, this is a gift that you could repeat over and over again for multiple team members, yet the outcome will be different each time. With our large array of different regal templates, you can choose a new portrait style for each employee that you order for. Another idea is to turn it into a fun tradition to incorporate at your company. For example, after 3 years with the company, employees receive a personalized canvas with their royal photo. That is something that employees will look forward to for years to come. 
Looking for a reason to gift your employees with their own Royal Portrait? We don't blame you! Here are some examples of occasions where you could give the gift of a personalized canvas.
Employee of the month

Anniversary of their start date

Sales goal incentive

Retirement or departure gifts

Birthday present

New hire favor

Holiday gift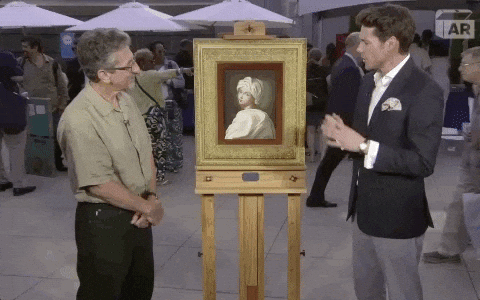 Shop Now!
Unfortunately, it is often found that employees feel underappreciated in the workplace. While we know this isn't the case for your awesome team, there is always room to take it above and beyond.
We have a wide variety of personalized templates for men, women, couples, and even babies! The process is extremely simple for you. All you have to do is pick a costume, upload a selfie, and our world-class artists will get to work! Ready to create your custom masterpiece? Click here to browse our full collection. Please let us know if you have any questions. We promise to always treat you like royalty!